111
Beito Husky Tours - Huldreheimen explorer - 3 days expedition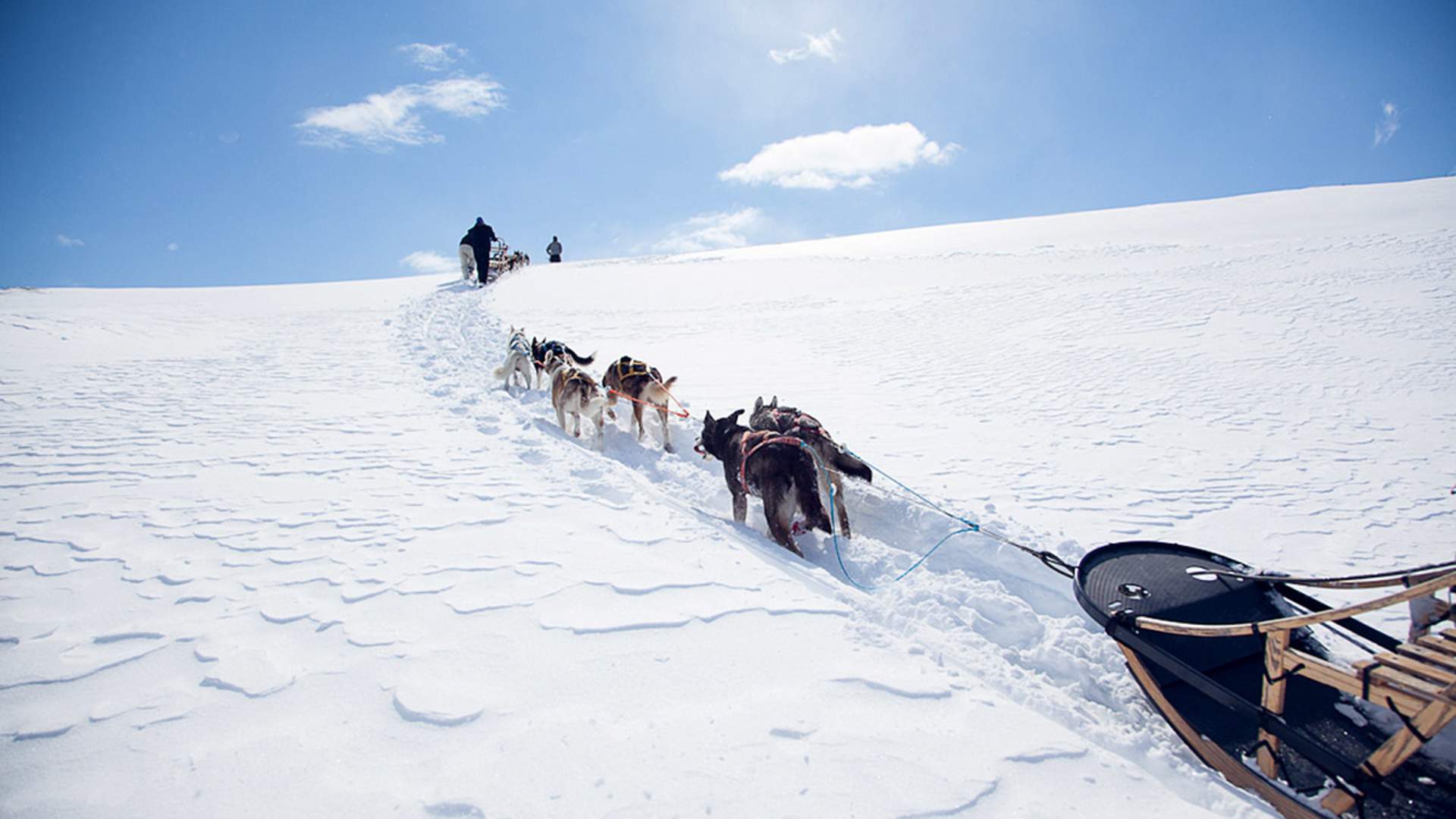 This is the perfect outdoor adventure for those who want to experience more than a day tour. Two full days with dog sledding and a night in the outdoors will definetely bring you closer to nature and give you an insight in the world of Mushing.
From Our base area at Beito we can reach vast unspoiled wilderness within one day of dog sledding. Famous places like Bygdin, Vinstervatn, Skaget, Rasletind, Valdresflya or Besseggen are all reachable with the assistance of our huskies.
Day 1
On Friday morning we meet at the husky camp for introduction and a first though final check of both the personal and the common expedition equipment. Once we are packed we drive to where the roads end and wilderness takes over. The sleds are packed and we are ready to go!
Only at the very beginning of this tour are we using groomed snowmobile tracks. After a few kilometres we leave the tracks we are entirely on our own in this extraordinary and beautiful landscape.
After a while we cross lake Vinstervatn and then drive westwards along its northern shores until we reach our first goal and place for the night, Grønolestølen mountain cabin. Everybody takes an active part in the daily routines.
First of all the dogs. These hardworking devoted animals deserve our full attention and to be settled in their stakeout lines, fed and taken care of. Afterward the cabin is to be heated, firewood to be carried, dinner preparations etc.
Day 2
We start with a solid breakfast for dogs and men. The first stage of today is a long ascend to the majestic mountain plateau of Valdresflya (1400mtrs). Up here we are really exposed to the harsh weathers of Jotunheimen and the descend into the valley of Heimdalen can at times feel very welcomed! Our route continues through valley Heimdalsmunnen until we reach cabin Nybu by the shores of Heimdalsvann.
Day 3
Day three is the longest of the tour. After an early breakfast we set out in the morning light. There is one ascend to be done. The gates of Døradalen. On a clear day we will have stunning views from the passage. After a full day of heavy duty mushing we make it back to Beitostølen area where we will be picked up and brought back to camp.
Nights in tent might occur if weather or snow conditions get too heavy for us to make enough progress.
Optional: In addition to the 3 days tour, we recommend you to book one extra night in our Husky Wilderness Camp the day before the tour and even book a day activity with our huskies. This way, you will get the chance to acclimate to the Norwegian winter conditions before heading out for the tour. If you would like higher comfort, we can also book you in a charming hotel or Mountain Lodge in the area, with great food and service. After the tour, it might also be nice for you to spend an extra day visiting this beautiful area, with a wide offer of activities and things to do, such as cross-country or downhill skiing.
Last updated: 03/02/2021
Source: Valdres Destinasjon
Pages consultées récemment