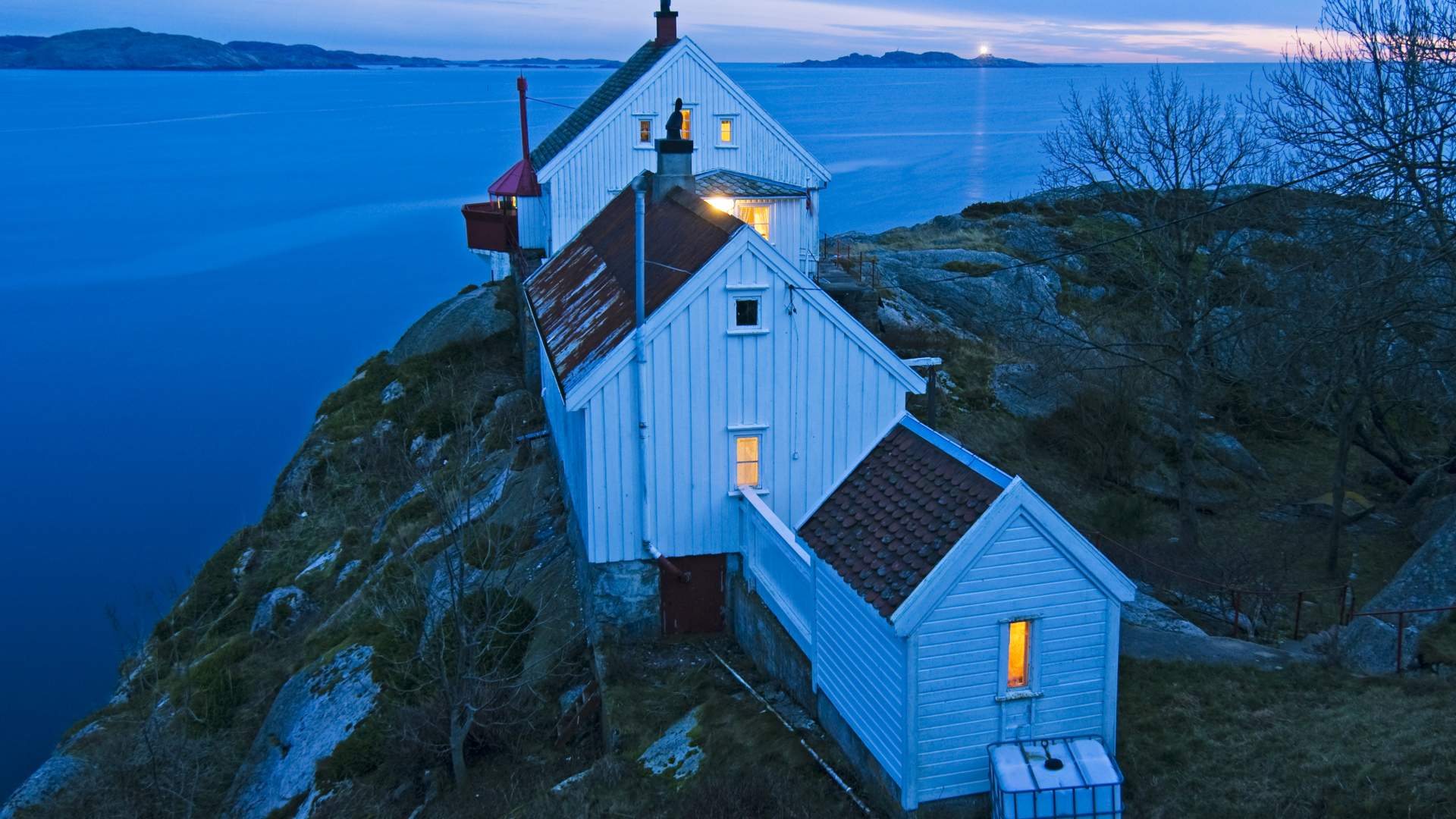 Hatholmen lighthouse was built in 1867 and is located on a small island in the channel into Mandal.
Hatholmen Lighthouse Station had manned operations from 1867 to 1975. The lighthouse is protected and is located on the small island of Indre Hatholmen. It is a beacon for the approach to Mandal. The preservation includes the lighthouse keeper's residence with lighthouse, outbuildings, hen house, machine house for wire pulling and a boathouse.
Mandal Kystlag offers accommodation in the lighthouse during the summer, and it is nice to anchor in the strait. It has been made into a nice pier with benches, tables and a grill below the lighthouse.
It is hosted at the lighthouse in weeks 25-32. The host welcomes you and organizes accommodation at the lighthouse.
There are a total of 16 beds. In the lighthouse keeper's accommodation there is a kitchen with cutlery etc. Accommodation is of a simple standard, and you must bring your own bedding/sleeping bag. It is outdoors, and there are no shower facilities, but water must be heated. - 2 refrigerators that run on gas. Solar cells as the only source of electricity. It is important that you bring what you need of food and drink for your stay as there is no possibility to buy anything on site.
Naust/sjøbu can be rented for parties, birthdays, parties etc..
The lighthouse is situated steeply, and the terrain is somewhat rugged.
Today, the lighthouse is maintained by Mandal Kystlag. The coastal team organizes several activities in the summer - i.a. concerts and social gatherings.
Last updated: 06/13/2023
Source: Visit Lindesnes
Pages consultées récemment