10
The small round trip of Golsfjellet (Easy/Medium - 20 km) - Golsfjellet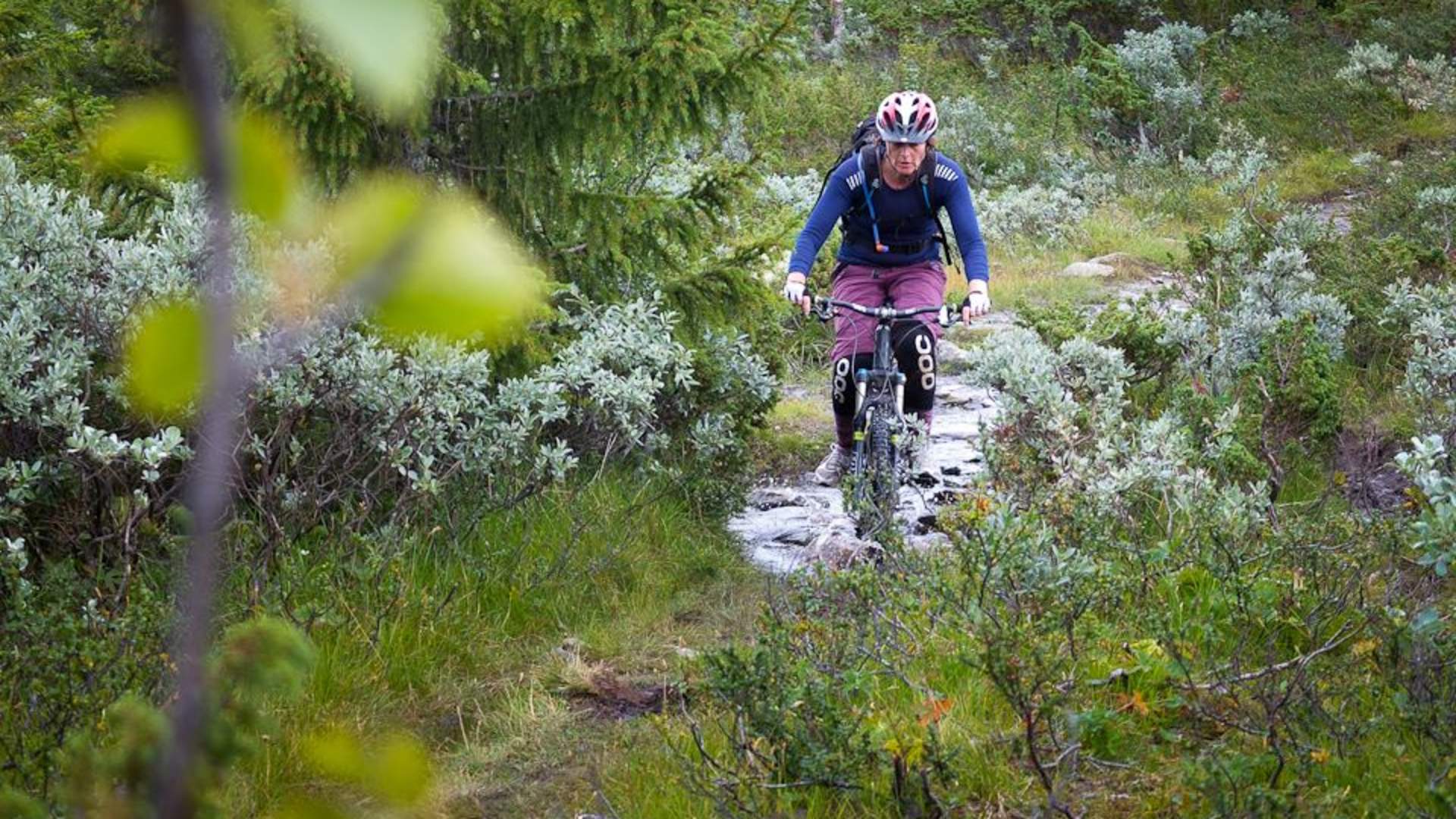 This route takes you up to higher altitudes with breathtaking views and enjoyable cycling on winding trails and exciting dirt roads. Here, you'll experience charming mountain farms, beautiful cultural landscapes, lush flower meadows, and a symphony of birdsong. Towards the end of the tour, you'll be rewarded with panoramic views of Tisleifjorden, which marks the border between Hallingdal and Valdres.
The tour can start at Oset, where you begin cycling along Golsfjellveien in a southerly direction for about a kilometer before taking the road towards Guriset. Here, you'll encounter challenging climbs through charming mountain farms. You'll pass Appelsintreet before the terrain levels out and the road transitions into a dirt road.
As you ascend, you'll catch a glimpse of Skogshorn, Hemsedal's highest mountain, in the distance as you cycle on a varied terrain of trails, marshes, and stones. Enjoy the ride in the uneven terrain and activate the suspension on your bike if you have it.
From Vesle Auenhaugen, you'll descend on a dirt road, retracing the elevation you gained at the start of the tour. It is recommended to include a 5 km loop around Lauvsjøen, a charming mountain farm area.
Continuing along Golsfjellveien towards the north, towards Golsfjell Fjellstue, more downhill sections await, this time on smoother terrain of mountain roads. Take a break and enjoy the magnificent views over Tisleifjorden and towards Valdres. Perhaps you'll be tempted to check the water temperature while cycling along the fjord? It could be a perfect day for a mountain swim!
Towards the end of the tour, the road veers away from the fjord before you return to Oset. When you spot the little mountain church at Oset, you're almost back to where you started. If the water temperature in the fjord didn't tempt you, you can enjoy the comfortably heated swimming pools at the hotel. Alternatively, you can rest your cycling muscles in the cozy lounges at Oset.
This tour is described as Tour C and D on the maps you receive for free or can purchase at the hotels in Golsfjellet. The hotels along the route include Storefjell Resort, Kamben Høyfjellshotell, Golsfjell Fjellstue, and Oset Høyfjellshotell.
Difficulty level: Moderate.
Suitable for bike trailers: No.
Kiosk/service: Oset.
Lowest/highest point: 827/1033 meters above sea level.
Total ascent: 264 meters.
Length: 20 km.
Length including Lauvsjøen: 25 km
Enjoy your ride!
Last updated: 06/06/2023
Source: Hallingdal Reiseliv
The small round trip of Golsfjellet (Easy/Medium - 20 km) - Golsfjellet