Haugsnatten Ål in Hallingdal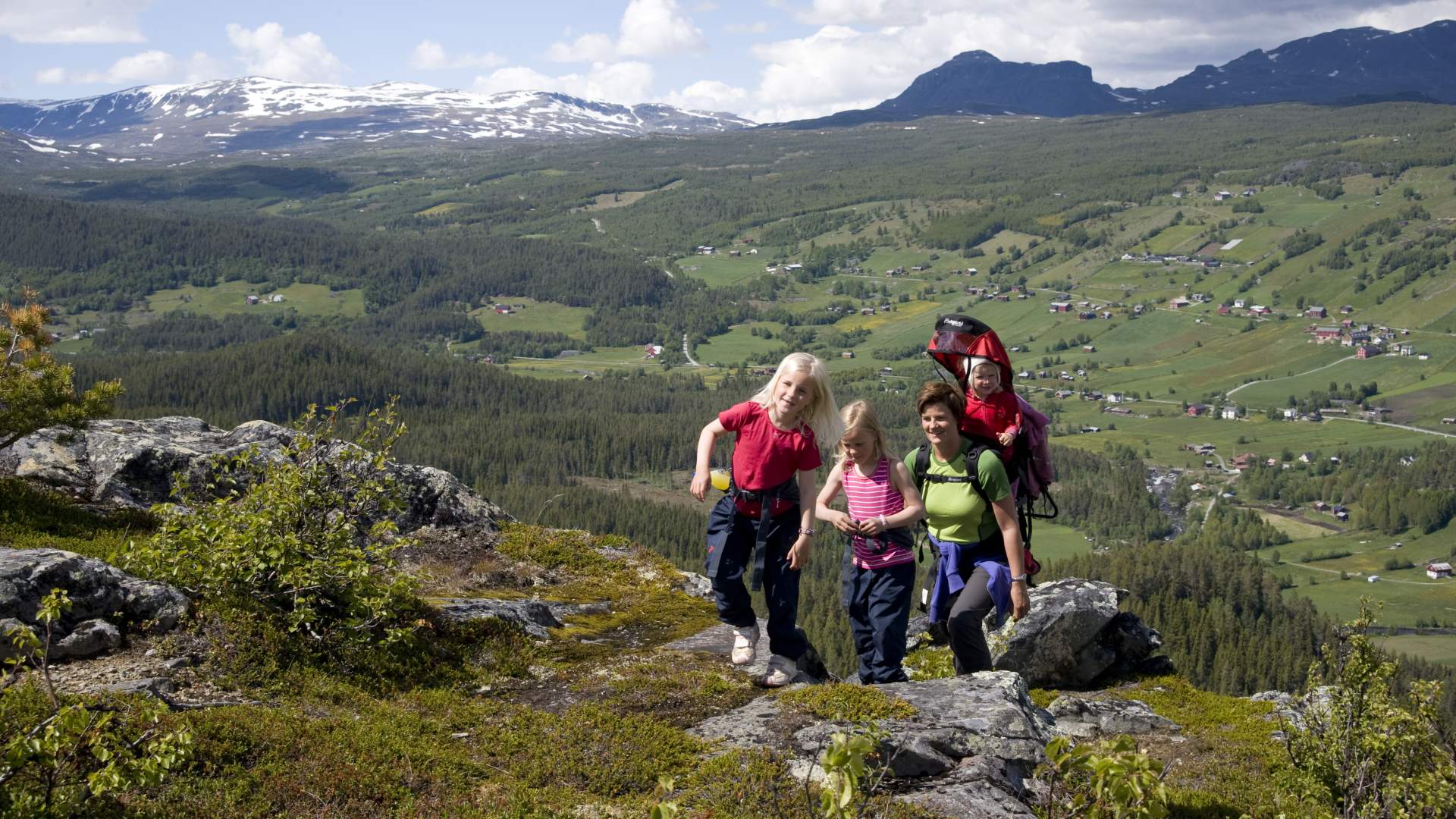 Summit hike with an excellent view towards the Leveld rural district and the mountains behind. 


Follow the tractor road southwards from the church and cross the river. Continue  along the tractor road/trail that zigzags up the hill. Along this trail you'll pass Bekreholt, the family Veslegard's mountain farm, before you continue to towards the coniferous forest belt. 

Walk along Haugsnatten southwards until you are at the top of the hill, then follow the crest outwards until you are at the outermost point of Haugsnatten. Be aware of steep precipices. From here you can easily see the beautiful views of Reineskarvet, Lauvdalsbrea and Blåbergi.

For map and elevation profile see www.aal52.no

This hike is part of the hiking programme for Ål 52 "10 favorite hikes in Ål".

How to get here: Drive Nordbygdvegen (d.r 244) towards Vats to Leveld Church. Park by the parking lot at Leveld Church.
Last updated: 04/22/2023
Source: Hallingdal Reiseliv
Haugsnatten Ål in Hallingdal