Horseback riding in the mountains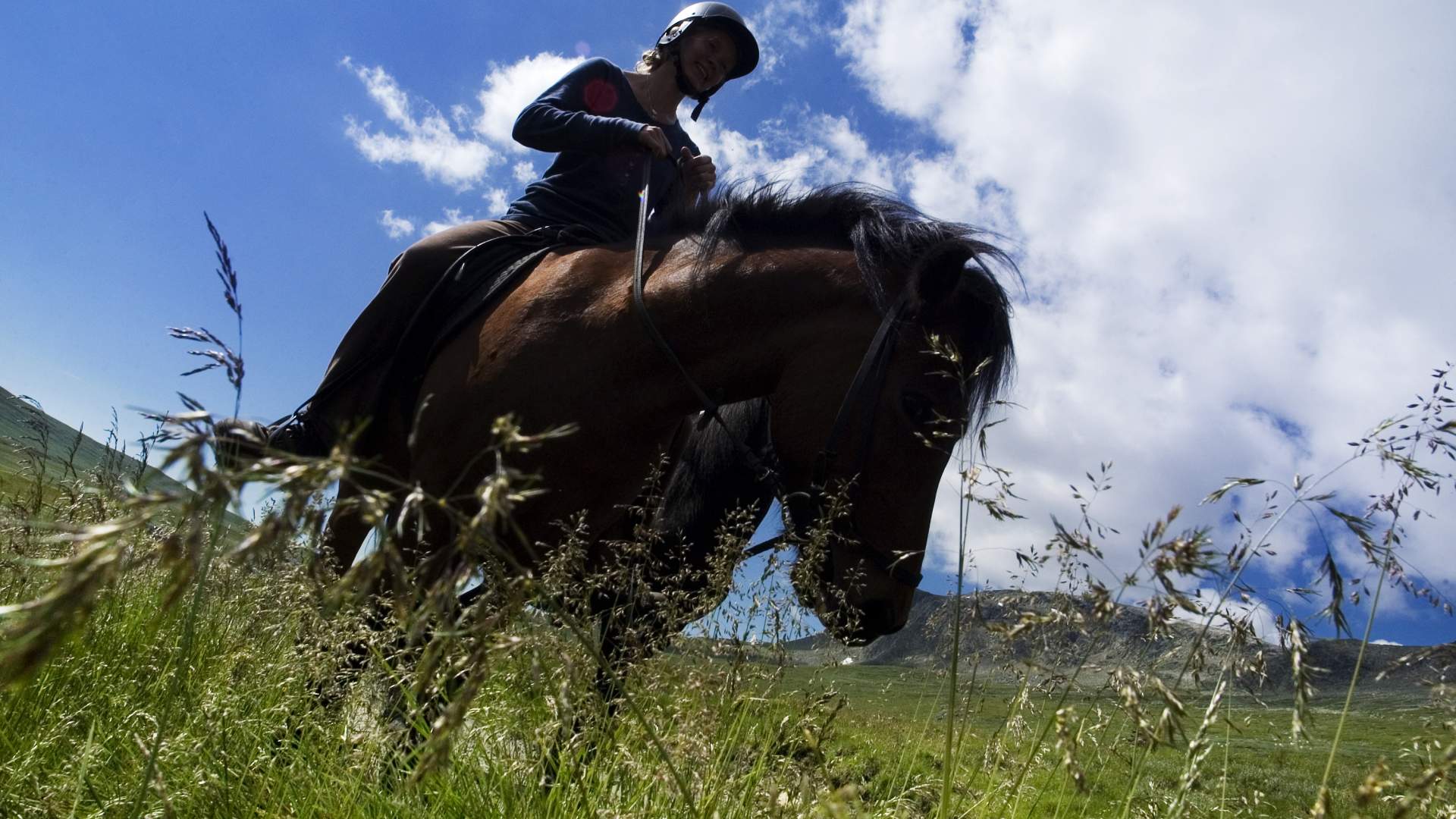 Geilo Aktivitetssenter have trough many years offered horseback riding in amazing scenery below the beautiful Hallingskarvet.
Horseman Inge Brusletto have long experience with horses and since his childhood he have been working with horses. This experience is something he shares with his employees. The staff at farm Brusletto has very good knowledge of horses and this will be a safety for you as our customer. 
The tour starts on farm Brusletto, and after about 10 minutes we have reached the timberline and we cross into the lovely area Budalen with an amazing sight of the beautiful Hallingskarvet.

One hour trip costs 200,- NOK pr. person.
3 hour trip
Price: 450,- NOK pr. person
Lunch is not included


Day trip 
Price: 850,- NOK pr. person
Lunch is included

2 days trip
Price: 2800,- NOK pr. person
Saturday and Sunday
Lunch, Dinner and breakfast is included

All tours must be booked in advance
Last updated: 02/03/2022
Source: Visit Geilo AS
Horseback riding in the mountains
Pages consultées récemment