Trollheimsporten Tourist Center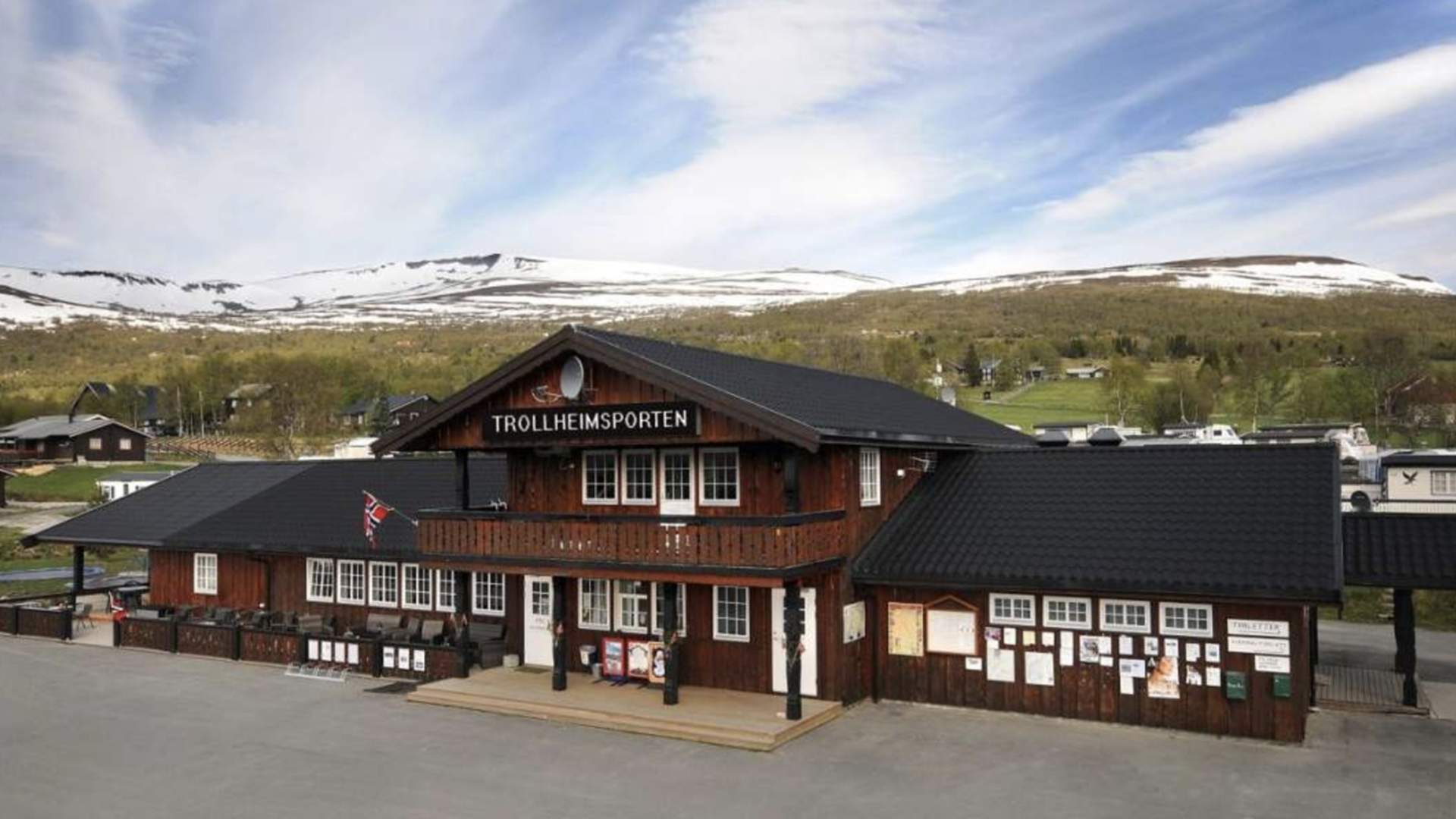 **Trollheimsporten Tourist Centre**
Trollheimsporten Tourist Centre is a full-year holiday centre with excellent accommodation options, situated in a beautiful location at the entrance to Trollheimen. 13 km west of central Oppdal. The camp grounds sit 12 km west of central Oppdal in lovely trail terrain. Cottages and villa caravans for rent. Well-accommodated space for travelling motorhomes, caravans and tents. Playground.
In total, we have well over 200 caravan spaces with power connections for caravans and motorhomes, of which 150 (130 w/cable TV) are fixed season spots. We also have 4 rental cottages without bathrooms/showers, as well as 2 villa caravans for rent with bathrooms/shower. We also have the Trollheimen Kro diner, which is the heart of the tourist centre, fully licensed cafeteria, kiosk, TV room with a billiards table, internet, 2 sanitary facilities, 2 chemical bathrooms, sauna, solarium, 2 laundry rooms w/washing machines and tumble dryers, dryer cabinet, grill house, playground with a total of 2 in-ground trampolines
Welcome to our lovely camping site!
Last updated: 02/03/2022
Source: Trøndelag Reiseliv AS
Trollheimsporten Tourist Center